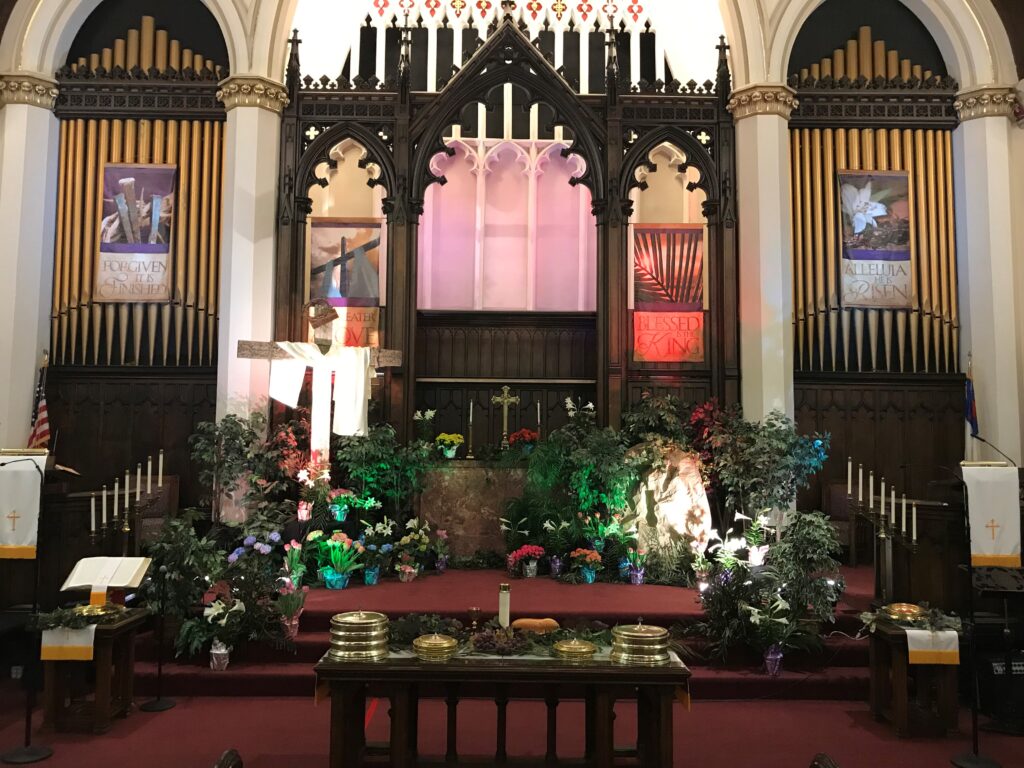 Our Mission Statement:

As leaders within the First Christian Church, we endeavor to promote the mission of the church; 

to Teach the People, 
      to Emphasize the Christ, 
         to Articulate the faith, and 
    to Minister to all people. 
May God take our hands and work through them, take our lips and speak through them, take our minds and think through them, and take our hearts, setting them on fire with love. By the power of Christ who meets with us, we pray. Amen.
Reaching our community and beyond with the good news that Jesus saves (Luke 15, Luke 19:10)
Teaching believers through the Bible how to love God and love their neighbors as themselves (Col. 1:28; Matt. 22:37-40)
Sending those believers back out into the world to share with others the story of how Jesus saved them (Rom. 10:13-15; Acts 1:8)
How We Do Ministry
Loving Relationships:  caring for others, forgiving
Small Groups for spiritual growth and relationship building
Strengthening Families along with strong youth, children's, and young adult ministries
Empowering Leadership